Parish Council Vacancy
The Village of Kniveton
Kniveton is a pretty, grey stone village, sheltered in a deep hollow on the slope of Madge Hill.
Most people simply pass through Kniveton, on their way to Carsington Water but it is worth a look if only for its charming little church. The church consists only of a nave, chancel and a tower. The tower, built in the 13th century, is unbuttressed and contains small lancet windows, battlements and a short spire. The medieval glass in the chancel depicts the arms of the family Kniveton. It was Lady Kniveton who gave the altar its lovely flagon and chalice in 1572. However, Sir Andrew Kniveton became so impoverished through his loyalty to Charles the First that he had to sell most of the family estates. The church also contains a 13th century font. An ancient yew guards the doorway to the church and still bears the grooves worn when the archers were sharpening their arrows.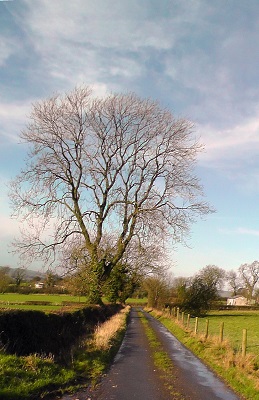 Just north of the village is the Bronze Age burial mound at Wigber Low which has revealed some important remains from the village`s past.
The village has a thriving primary school, a village hall and two pubs called the Red Lion and The Ketch.
Kniveton Parish Council
The Parish Council is made up of six councillors and meets bi-monthly in the Village Hall (January, March, May, July, September, and November) on Tuesday evenings commencing 7.00 pm. Members of the public are welcome to attend and participate. The Parish Council is administered by a parish clerk/responsible financial officer. Also attending meetings in an official capacity is a DCC Councillor, a DDDC Councillor
Traffic Working Group
The Council set up a Traffic Working Group on 9 March 2021. The purpose of the group is to consider traffic-calming & noise reduction measures that could be implemented in Kniveton. Members of the group include Councillors Rob Savidge (Chair of the Working Group); Rhoda Barnett; Gill Bates and Keith Simmons. Village representatives would be very welcome, please contact the Parish Clerk if you are willing to support the village on this.
Traffic Group Terms of Reference
Village Organisations
Kniveton CE Primary School
Kniveton Parish Church
Kniveton Village Hall
Clubs and Groups
Get Together Club